OFFICIAL DazToMaya Bridge 2022: What's New and How To Use It
danielbui78
Posts: 267
DazToMaya Bridge 2022 was updated in June 2022. It has some changes to the UI which may take users familiar with the old version time to get used to. Here's what's new:
C++ rewrite of Daz Studio Plugin
Integration with Daz Bridge Library
New user interface in Daz Studio Plugin
Maya Plugin Installer integrated into Advanced Settings box
Support for Maya 2023
Automated Normal Map Generation
Baking Subdivision Levels with corrected Weight maps
You can now access DazToBlender from the File -> Send To -> Daz To Maya, similar to Unity and Unreal Bridges.
You will need to install the Maya Plugin using the new integrated Maya Plugin Installer. Access this from the Advanced Settings box of the new DazToMaya Bridge UI.
You can find more information about the updated DazToMaya Bridge with these resources:
How to Install DazToMaya Bridge v2022.1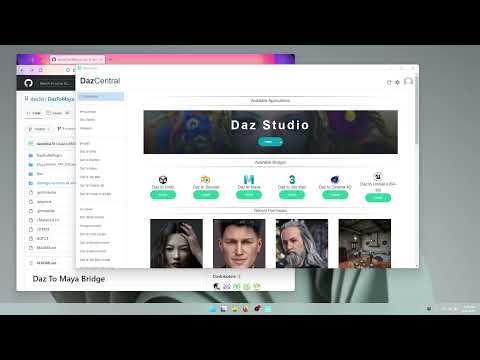 More tutorials coming soon...
Post edited by danielbui78 on