The Great Render Challenge
ChangelingChick
Posts: 2,839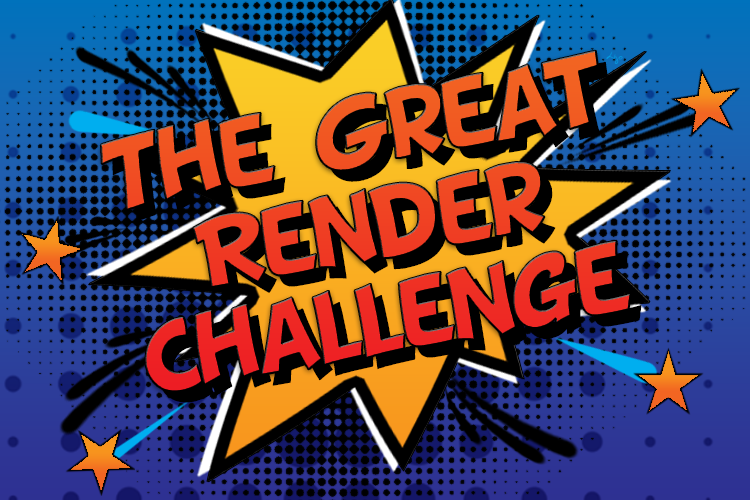 Are you looking for a chance to showcase your skills and creativity? Do you have a passion for creating stunning 3D images that tell a story? If so, then get ready for our brand-new contest!
Introducing the The Great Render Challenge, a competition designed to showcase the best and brightest from around the world, here at Daz3d. We're looking for individuals who can create breathtaking scenes that capture the imagination and bring stories to life.
Each week, we'll provide the name of two new Genesis 9 characters that you must include in your scene, along with a theme that you can interpret in any way you like. You'll have the creative freedom to bring your ideas to life and create scenes that are both beautiful and thought-provoking.
We're looking for you to create realistic, immersive scenes that transport the viewer to another world. We want to see your creativity shine and your artistic vision come to life.
But this contest is more than just a chance to show off your skills. It's an opportunity to connect with like-minded individuals, and gain valuable feedback and insights. We believe that 3D art is the future of digital media, and we want to see you pushing the boundaries of what's possible.
To enter, simply create a 3D scene that includes the two specific characters of the week and fits the theme. Submit your entry before the deadline. Each week, we'll select a winner based on creativity, technical skill, and overall impact.
But the fun doesn't stop there. Each week, the winners will receive prizes, and their scene will be featured on our website and social media channels. Plus, all finalists will have the opportunity to have their entries showcased on our site, giving them exposure and recognition within our 3D art community.
So what are you waiting for? Let your creativity run wild and enter our 3D art contest for a chance to win big and make a name for yourself. We can't wait to see what you create!
Post edited by ChangelingChick on