Genesis 8.1 Update
Your favorite Daz 3D Character System just got an upgrade! Our latest technical advancement is Genesis 8.1 — with improved facial expressions, more realistic skin and facial features like eyes and eyelashes, your 8.1 characters will be flawlessly rendered.
Because Genesis 8.1 characters are built on the Genesis 8 framework, most of your Genesis 8 content, such as hair, clothing, morphs, and poses should work just fine on the new and enhanced characters. The enhanced capabilities of 8.1 are not backward compatible, however, so you won't be able to apply the new skins and capabilities on a Genesis 8 character. For current customers, update your Daz Studio Default Resources package (DIM or DazCentral) to 4.15+.
Improved Facial Expressions
Genesis 8.1 introduces 63 morphs based on FACS (Facial Action Coding System) to facilitate more natural looking expressions and more diversity in expressions available. FACS is used by professional animators and utilized in research, such as with facial recognition.
This update breaks down facial expressions into individual muscle movements, resulting in more realistic facial animations and a fast path for creating custom expressions.
Facial control rig comes standard with Genesis 8.1.
Improved facial expressions make it easier to express a range of emotions.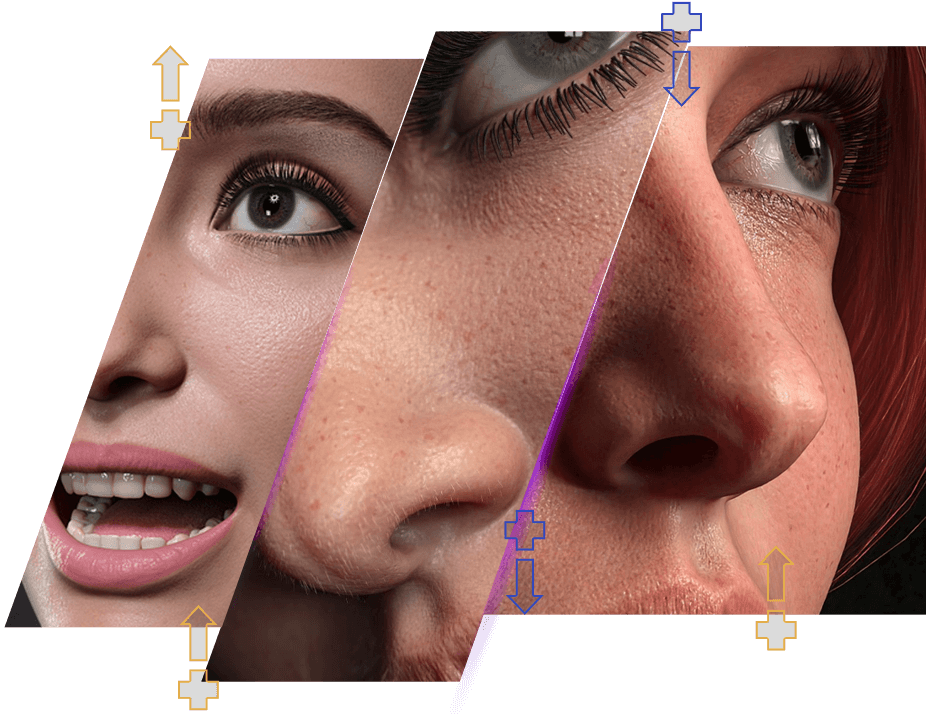 Shader & UV improvements
Genesis 8.1 adds a new PBR (Physically Based Rendering) skin shader.
The Genesis 8.1 skin shader introduces improvements for Subsurface Scattering (less waxy skin), resulting in incredibly lifelike skin.
Added support to leverage MicroSkin tiling micro normal maps from our partners at Texturing.xyz
New processes and resources in our pipeline have been added to ensure details between sculpts and textures better match, resulting in greater realism.
Updated UVs for better pixel density and better seams.
All these combined create a better looking skin in Genesis 8.1.
Update your Daz Studio Default Resources package (DIM or DazCentral) to 4.15+ to access our new skin shader for Genesis 8.1 characters.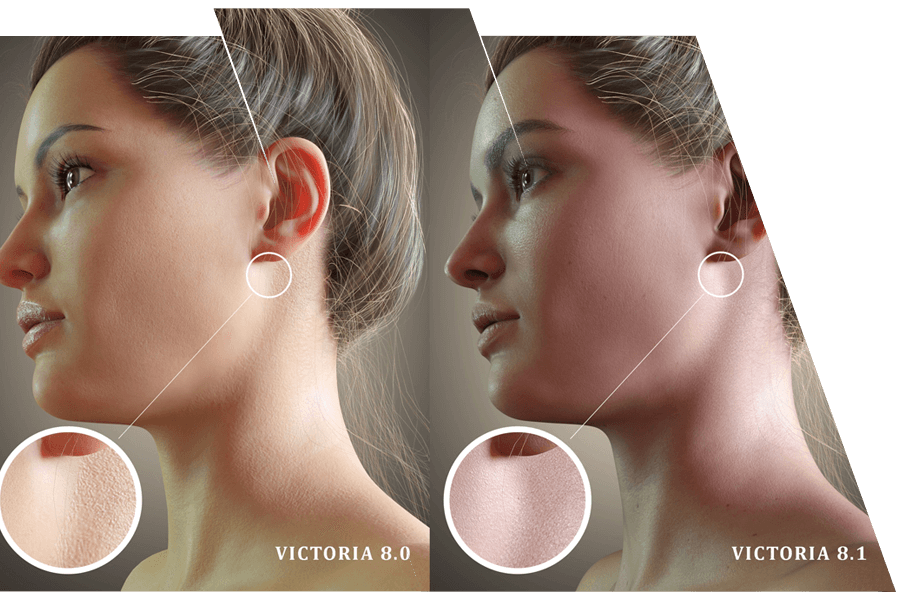 More Realism with Eyes and Eyelashes
Genesis 8.1 improvements create greater realism for the eye area with improved eyelashes, shader settings, new tear geometry, and more detailed iris sculpt and texture.
New eyelashes with more layers of geometry and more controls for variety.
Shader settings have been improved for the eye and eye area, and UVs have been optimized, which will make it easier to texture the eyes.
A highly detailed sculpt and texture for the iris will be used for Genesis 8.1 characters.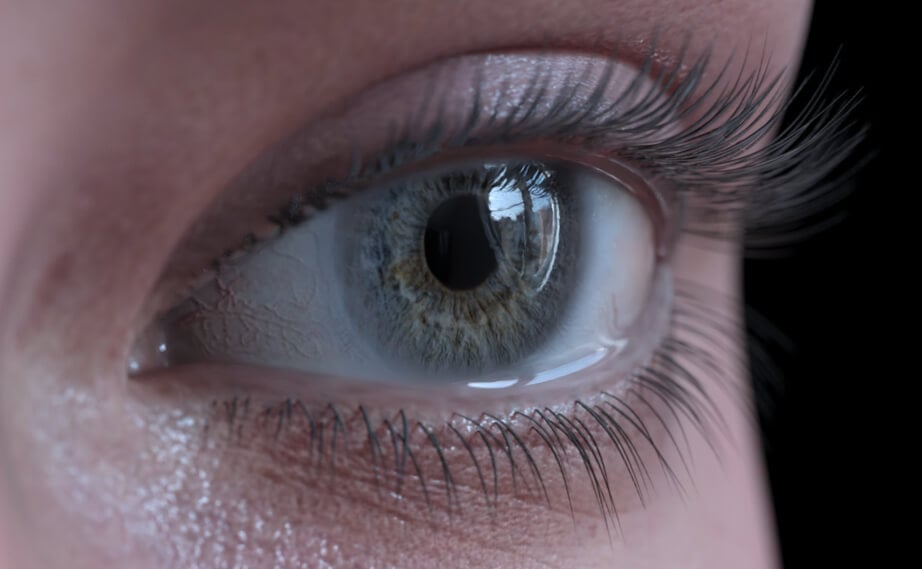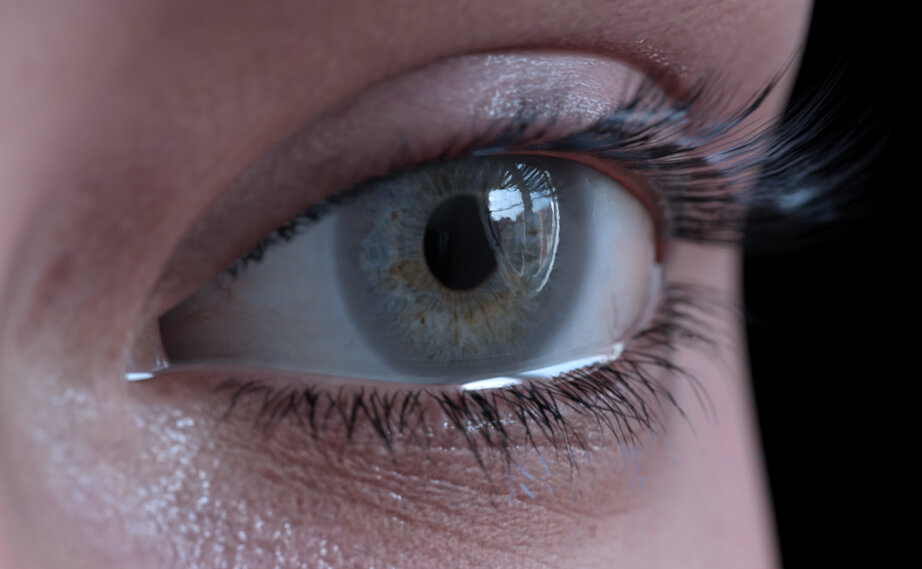 Genesis 8 (Left), Genesis 8.1 (Right)
Improved Mouth, Teeth, and Gums
Genesis 8.1 improves the detail level of sculpts and textures to make the mouth, teeth, and gums even more realistic.
Optimized UVs allow for a greater level of detail for the mouth area, and new textures improve detail and create a more realistic look.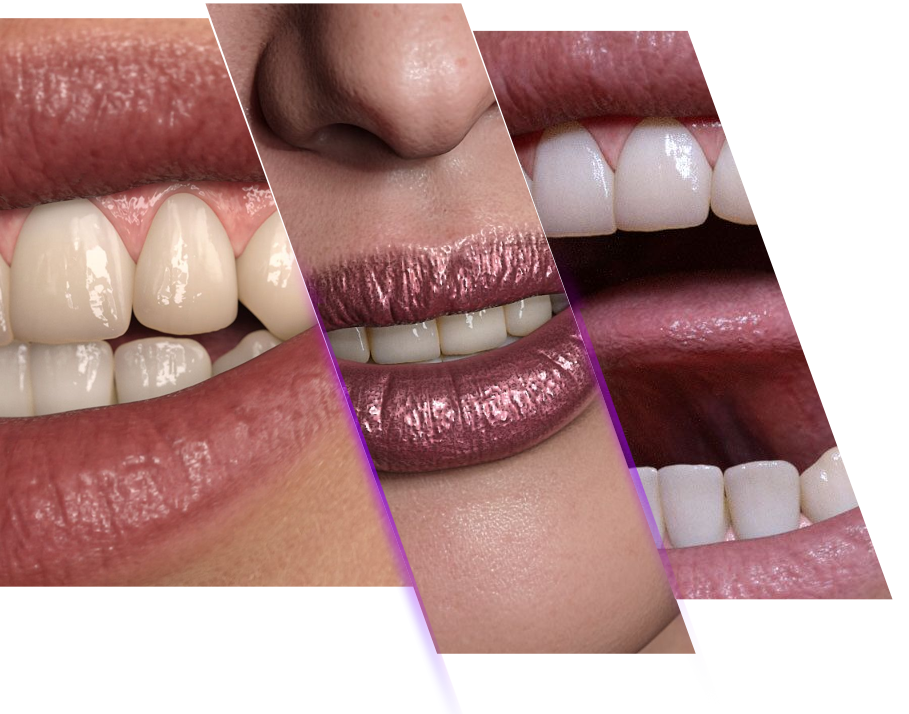 Other Improvements Summary
Fine, short, vellus hairs have been added for the female face and body, bringing added realism for close-up shots. For example, fine, short, and natural hairs can be seen on the arms and face.
Body hair has been added for the male face and body.
Male anatomical elements will now work on females. Conversely, female anatomical elements will work on males.
Enhanced Power Pose Panel for Face.
Enhanced Facial Control Rig.