The story of Gnosha Curosinei
Totte
Posts: 12,389
The story of Gnosha Curosinei
This is a new story from a small and fun RPG adventure in Pathfinder 2E
Meet Gnosha Curosinei, investigator and freelancer forensic expert. Mr. Curosinei, or Gnosha to his friends, is a Gnome, born and raised in the town of Forkbridge. Forkbridge is located where the two rivers, East Thanus and West Thanus join to form the River Thanus. The town was built around a majestic bridge, the fork bridge, that connects all the three pieces of land. The bridge was built a long time ago by the Dwarven stonemasons of hammerfast, many days to the north. The bridge is guarded by the bridge guard, and merchants had to pay a toll to pass the bridge. The toll has been a good source of income for the town of forkbridge.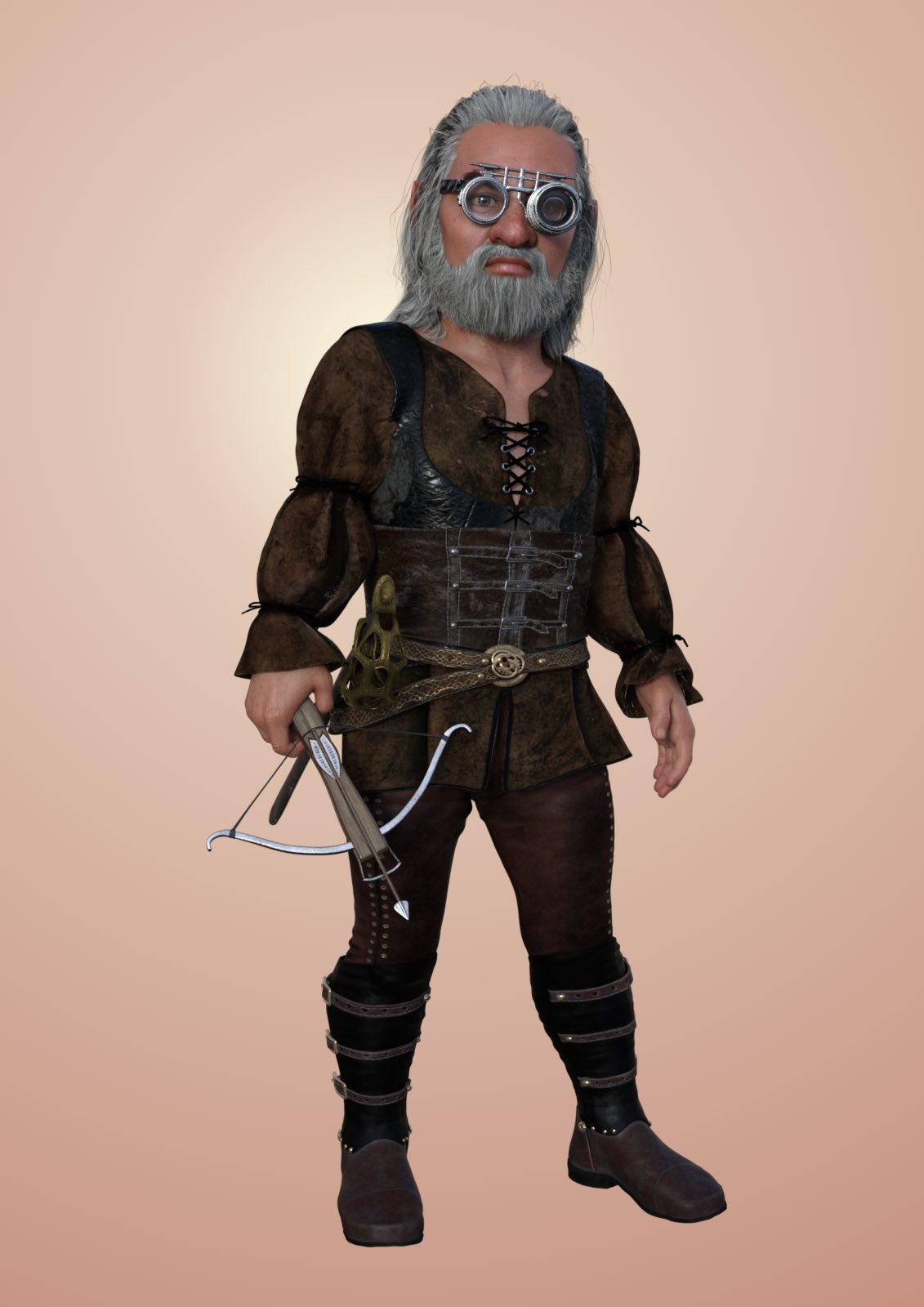 Gnosha, being a Gnome, has been obsessed with invention all his life, and he early became obsessed with solving crimes, and his innovative mind has given him an advantage in the field. His deductive capabilities have given him quite a reputation. He has worked for the townguard of forkbridge for many years, and the last two years of his 43 years young life, he has worked as a freelancer. One of his clients has been "Master Didethor" of the temple order, where Ghosha solved a complicated theft and helped the temple Paladins to arrest the thief and return the invaluable artefacts to the temple.
Now, Gnosha has got a letter from Master Didethor, telling him to travel to the Pickles and Plough inn, a week of travel to the North, on the way towards the town of Erast. At the inn he will meet the freshly examined Paladin, Aered Ealchfrilen of the temple order. Master Didethor writes in the letter that Paladin Ealchfrilen is a very devoted young man. Gnosha's task is as a forensic expert and investigator, to assure that Paladin Ealchfrilen makes the right decisions and arrests the right people, as he might be a little over ambitious.
The morning after they have met up, they will travel another two days to the Town of Erast, where they will meet up with the Captain of the guard, Ennet Woode, who will explain the problem in more detail. The consulting fee is 10 pieces of gold, and the order, through Paladin Ealchfrilen will handle all expenses, to a certain extent.
Post edited by Totte on