[Released] ManFriday's dForce Companion 2.0 [Commercial]
ManFriday
Posts: 497
Today the 2.0 upgrade to dForce Companion has hit the store!
https://www.daz3d.com/dforce-companion-20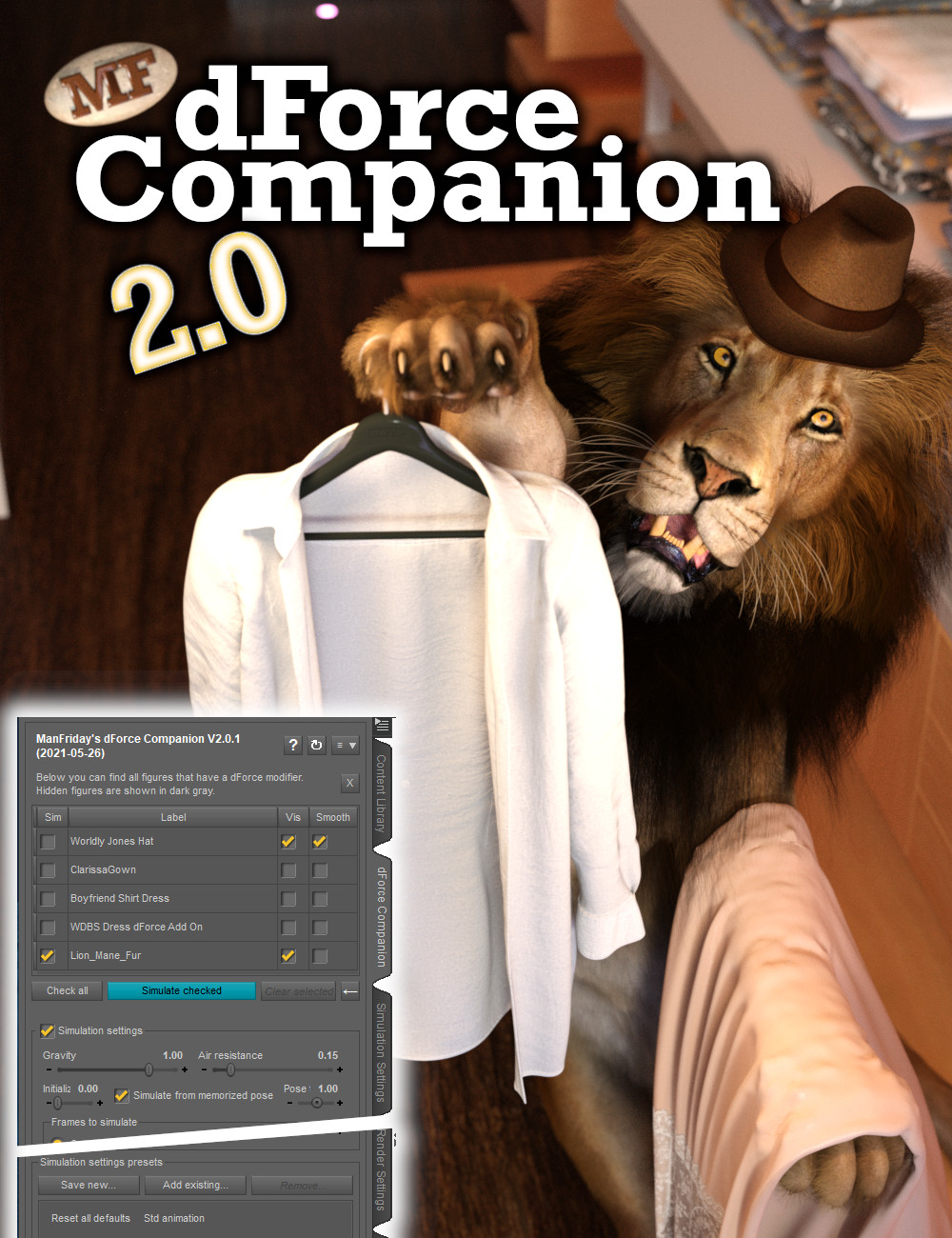 dForce Companion 2.0 is a plugin for Daz Studio 4.12 and above that greatly simplifies your work with dForce (hair and cloth). It provides a new "dForce Companion" pane in your Daz Studio user interface that combines all the frequently used dForce-related settings in one place.
The pane shows you all of the figures (or other nodes) from your Scene tab that have a dForce modifier. This makes it immediately obvious which scene items will be affected by a simulation run. (Especially with hair, this can be hard to figure out otherwise.)
For each figure, you can only simulate that figure (and freeze the simulation for others), as well as turn on/off the "Visible in simulation" flag and the smoothing modifier, if present. You can quickly reset the simulation data for each figure individually as well. For dForce hair items, you can now also access the properties quickly that enable rendering hair in the Iray viewport preview.
No more simulating the wrong item accidentally! No more switching between multiple tabs and scene nodes to find which items have a dForce modifier!
Additionally, you have access to the full set of simulation settings from the "Simulation settings" pane and can quickly create, add, and remove favorite presets to a presets list on the pane. This allows you to have the, say, 3 types of settings you use all the time readily available.
It's 64-bit Windows and Mac supported.
The original dForce Companion 1.0 was published in March 2020. This version 2.0 adds the following new features:
Mac support
Simulation settings section on "companion" pane
Simulation setting presets on "companion" pane
Option to show all nodes instead of only figures
Context menu options to quickly access node properties for rendering dForce hair in Iray viewport ("Preview PR hairs", "Line tessellation sides")
Updated and extended the PDF manual
Hope you enjoy!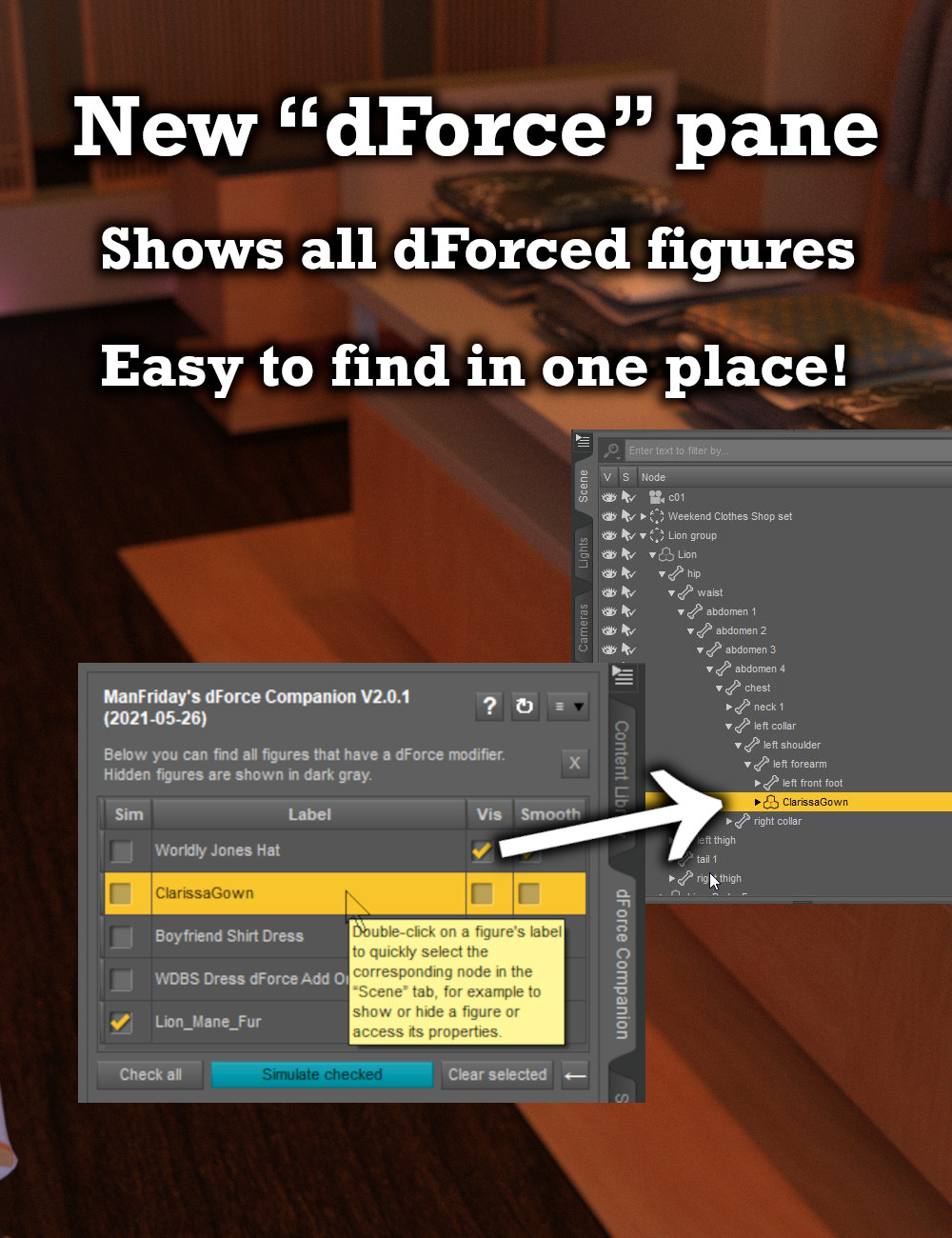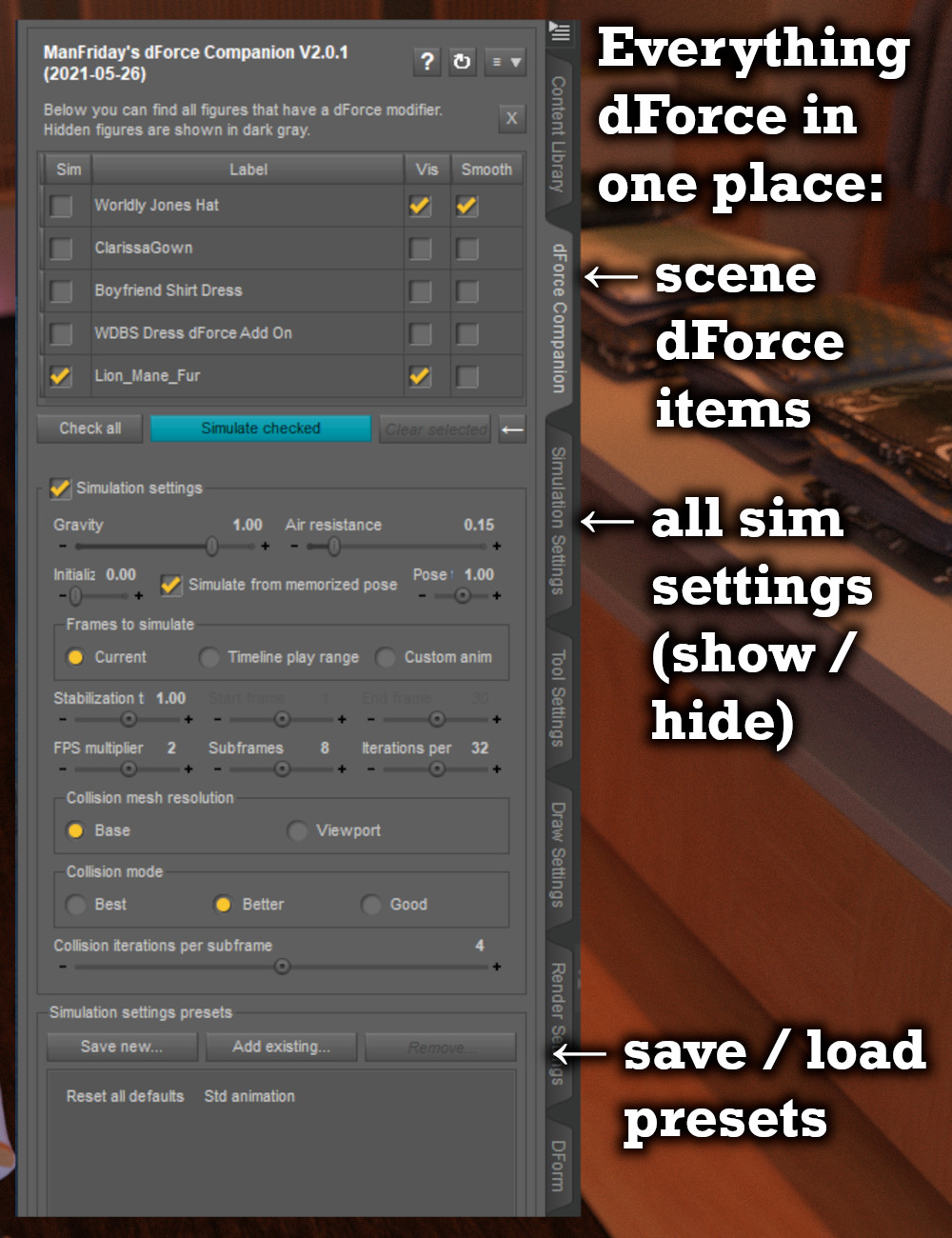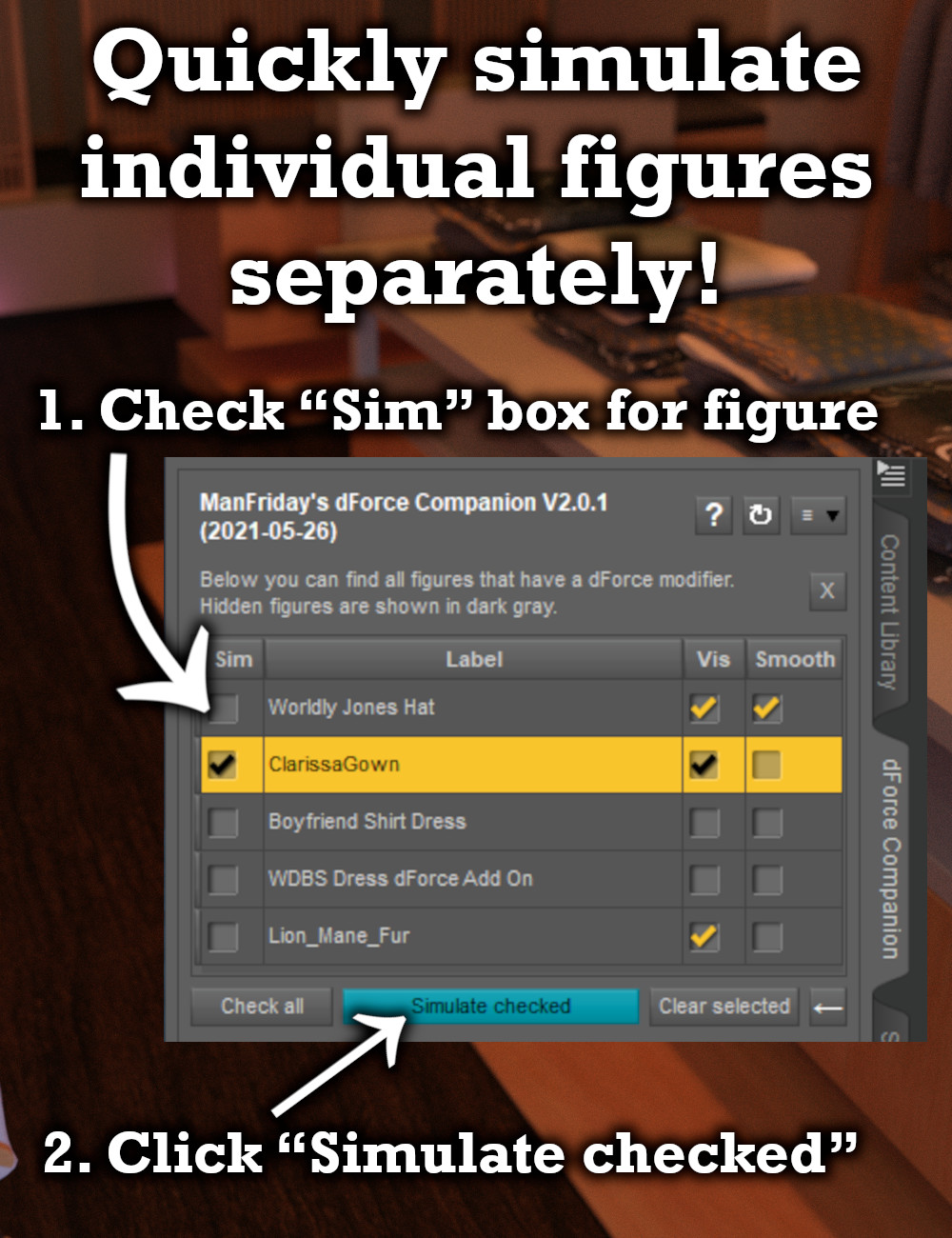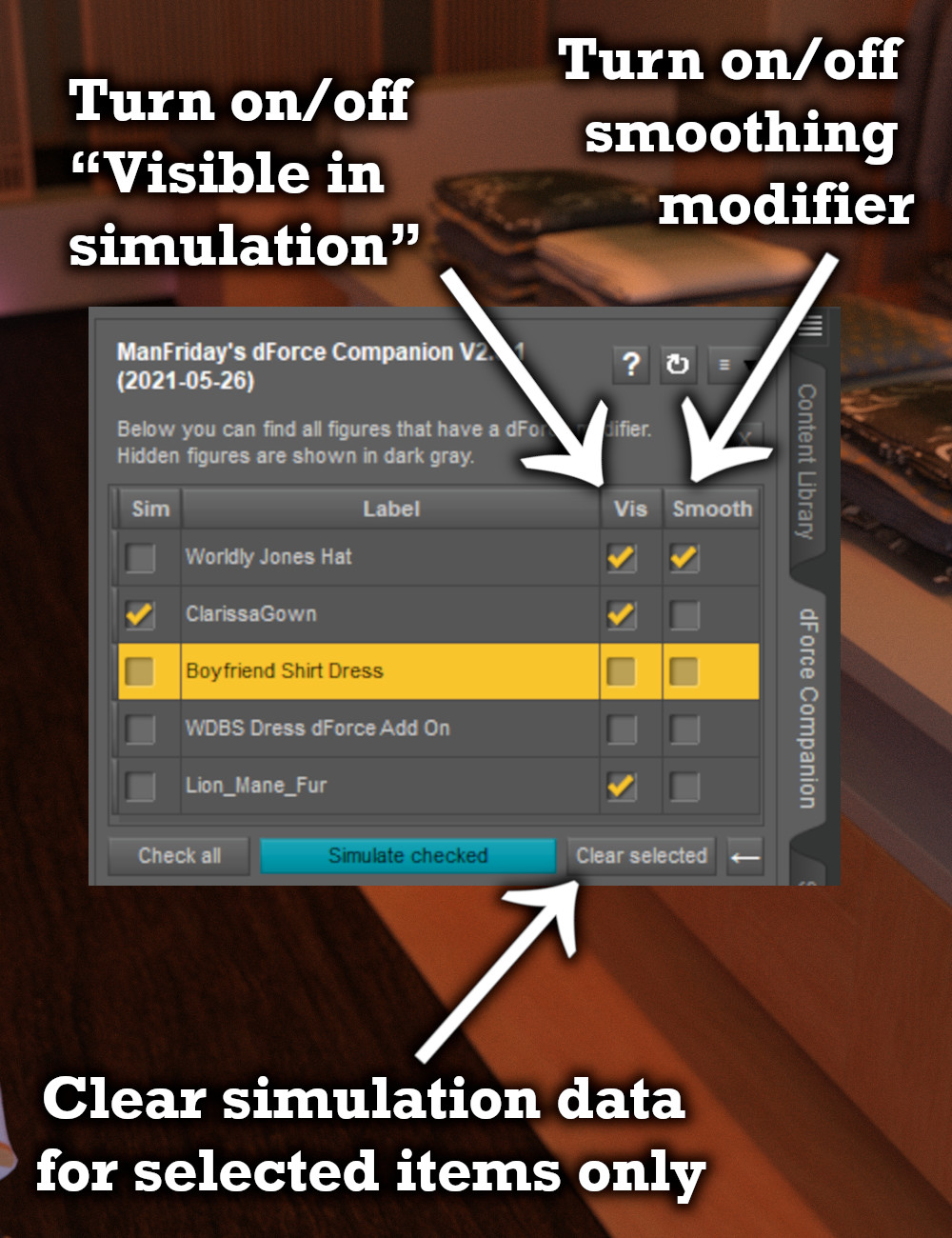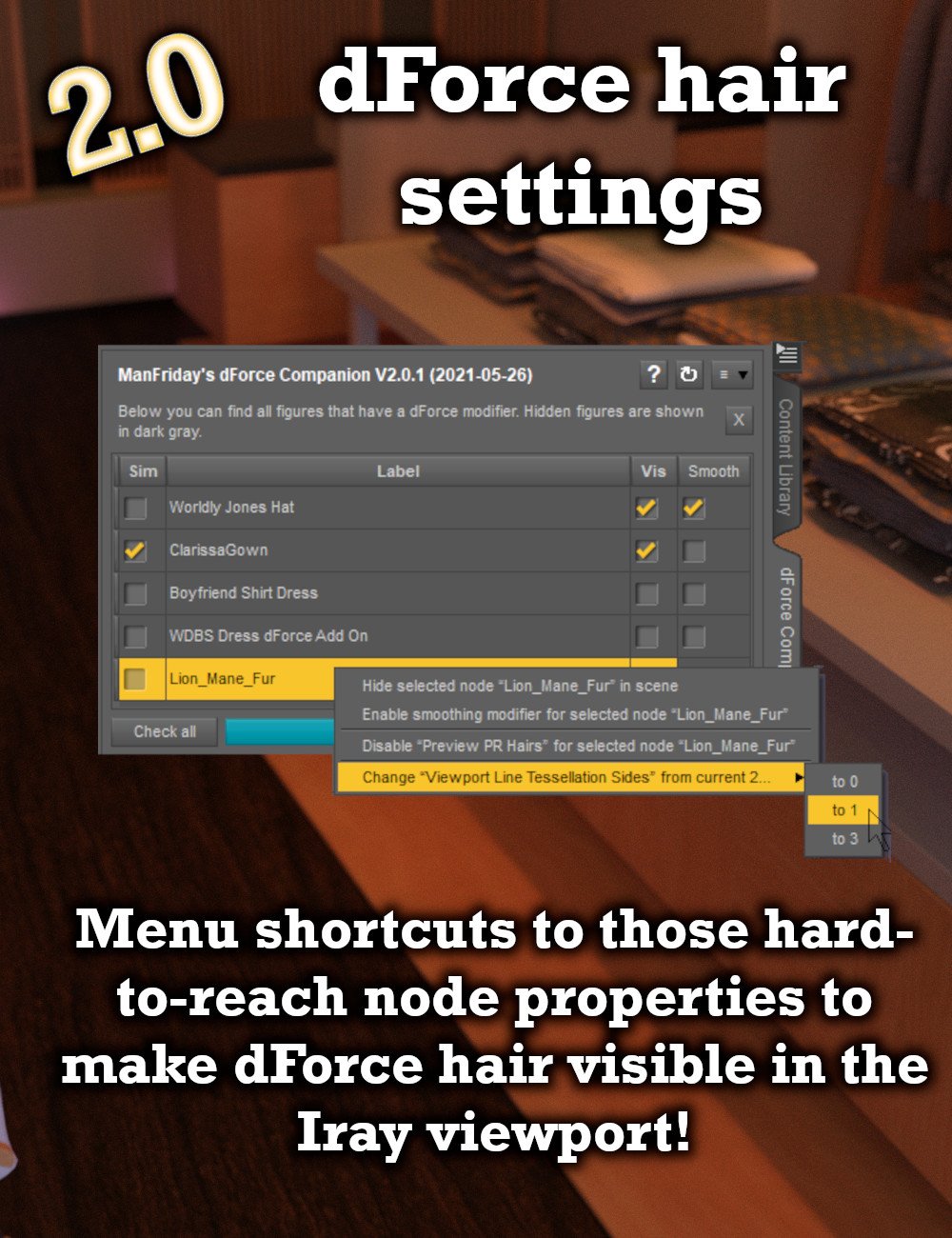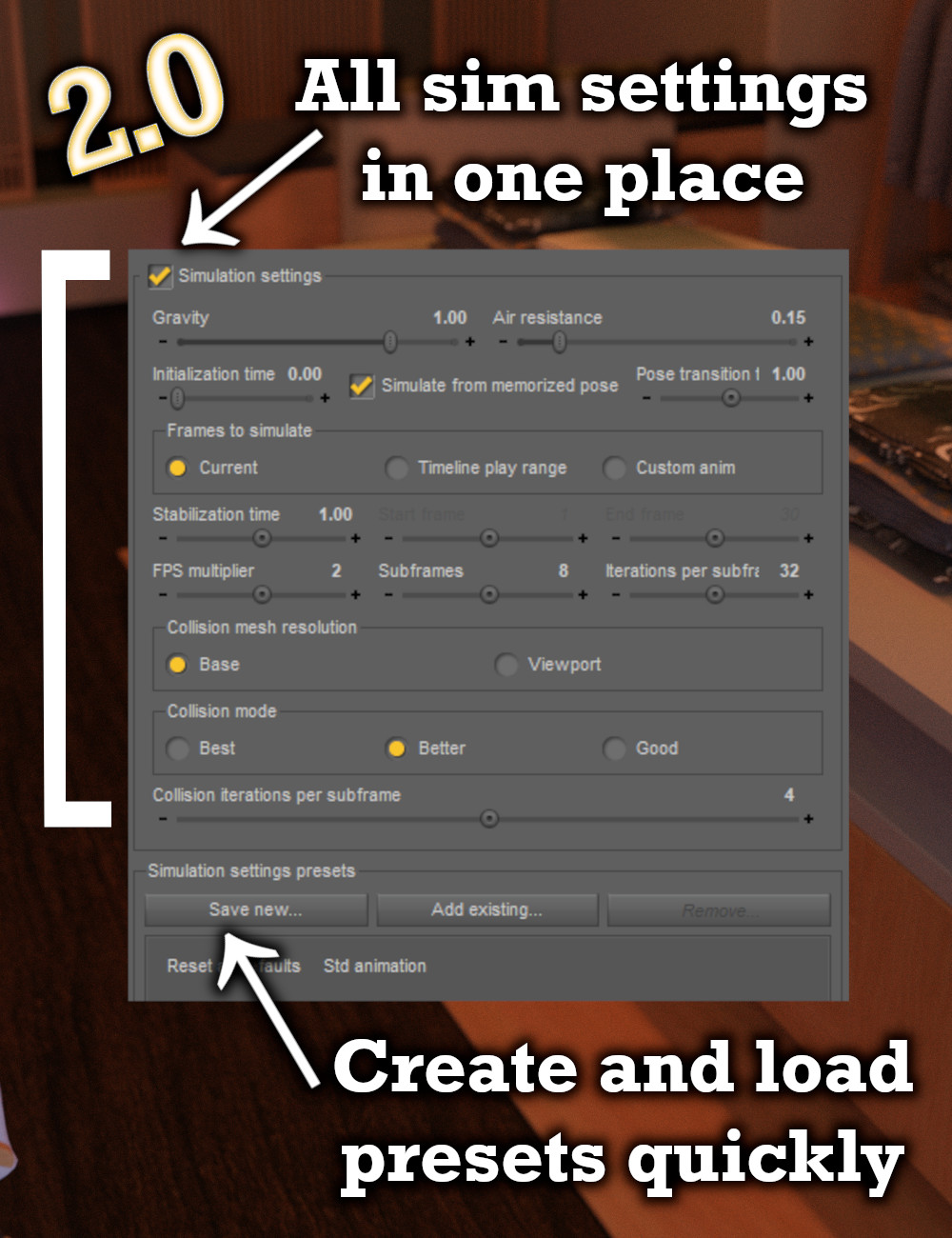 Post edited by Richard Haseltine on