55th Bryce Contest ( Clocks / Overtime )
Apoc
Posts: 387
Intro:
Man oh man, where do I start. Life is hectic. To pc breaking down, then realzing after buying a new one all you had to do was buy a new cable for $50. Storm taking out your power and the next door neighbors internet guy taking down your internet pole by mistake, To volunter work piling up. I find myself going out more (which is wierd, I dont even like sunlight). But anyway, enough about my vampire lineage. Your probably wondering what this has to do with clocks? Well daylight-savings time just happend. And I for one cannot keep up with my own timely duties, so having magical clocks swapping back and forth sure doesnt help. Back in the good old days, we had one time, Sun up , Sun down, that was it. Now things are so complicated. Its no wonder why santa only comes once a year. He probably spends the other 364 setting up his clocks. So just as things change overtime, I wanna see how people's skills changed as well.
Bryce Contest #55
Theme: Clocks / Overtime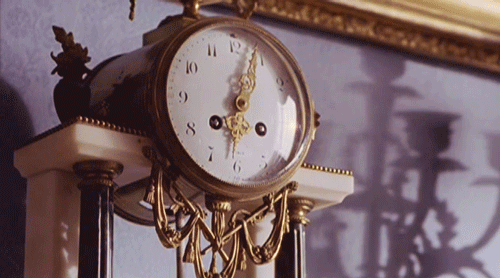 Description:
A grandfather and his grandson where having a conversation. The grandfather tells his grandson: "You should you never eat a clock? It is a time-consuming process." And if you do, never visit the bathroom after. "Why's that?" The boy asked. "Because it leads to a waste of time". The grandfather then ask's "Do you know When do clocks die?" The boy says "No I don't grandfather, when do they?".
The grandfather replies, "When their time is up". He then askes the boy "Why did your sister shoot the alarm clock anyway?". The boy replies, "Because she was bored, and felt like killing time"
A customer walks into a store
Customer: "I'd like a watch that tells time."
Clerk: "Don't you have a watch that tells time?"
Customer: "No, you have to look at it"
Even though he could not tell time, my three-year-old grandson was wearing a watch when I visited.
Later, when I was putting on my coat to leave, I asked him what time it was.
He looked at his watch blankly, then brightened. "It's time for you to go," he answered triumphantly.
while were at it. 6:30 is the best time on the clock…Hands down.
------------------------------------
All renders must be new renders.

You can enter up to 3 renders.

You must abide by the DAZ 3D forum TOS

Imported content is allowed, but the render must be obviously a Bryce render.

Post Work permitted, but please keep it to a minimum.

Please submit your works before the deadline
judging is done by a voting poll, which all members will be allowed to vote.
Challenge ends December 31st, 2022 (Extra time will be given if needed)
DAZ 3D Sponsorship, in the form of Store credit
Ist place $30 2nd place $20 3rd place $15
In addition DAZ 3D Store Credit will be given to the people whose renders are selected as the Honorable mentions,
$10 for each of 3 honorable mentions
We will also be offering a special prize for the render judged the best from a Bryce New User. DAZ 3D will add $10.
Judged by a poll which will be set up at closure of the challenge.
By entering this contest, you agree to allow DAZ3D to use any artwork you submit in any promotional materials they may choose
Post edited by Apoc on