Carrara Non Photo Realistic Works
Headwax
Posts: 8,782
Hi, I hoped we could attract more Carrara users from the booming NPR sector if we demonstrate Carrara's capabilities as a Non Photo Real renderer and tool for people interested in NPR post work.
I know there are some other Carrara users who share this interest - eg Diomede ;) And I'd love it if people were to share their work.
From what I have seen Carrara (out of the box) has a great advantage over Studio because of its extensive selection of multipass renders (that can be rendered at one time) plus it;s NPR capabilities plus it's powerful onboard Toon renderer.
It also has a hair tool which gives reasonable NPR fur. You can also render this out as a different pass.
If you are interested in working up your Carrara renders and joining this thread that would be very kind. And if not, feel free to watch and chime in to add encouragement, and hopefully you'll be convinced NPR is a way to go.
BTW A great free tool for post work is Fotosketcher. http://fotosketcher.com/
The passes I have used in these two are diffuse, colour, coverage, shadow, beauty, index , primitive volume (for isolating hair) plus some others. The coverage layer gives object lines, but allows isolation of image elements for your post work, (as does the object pass - which gives more choice in masking for postwork) You can treat each pass eg shadow pass differently in post work and once combined in layers you have much more leeway than just trying to work with the beauty pass.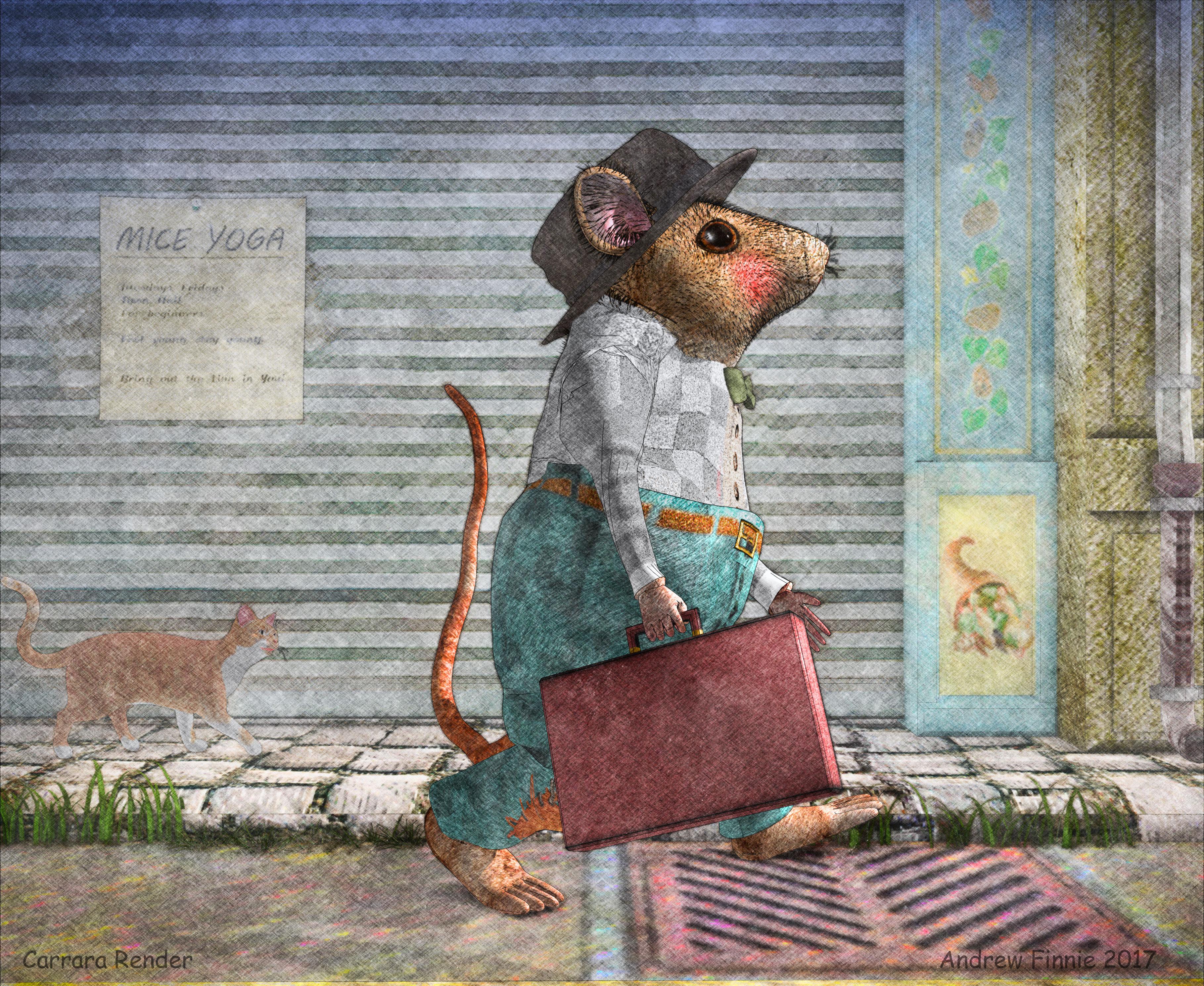 Post edited by Headwax on
This discussion has been closed.