Genesis 3 and 8 to 9 Pose Converter (Commercial)
Zev0
Posts: 6,803
Welcome to the official Genesis 3 and 8 to 9 Pose Converter support thread.
Latest version is 1.1
- H. Pose Preset issues fixed (figure disappearing, and wrong result after cancelling)
- If user selects a native G9 pose, a warning is given.
- Added Mirror pose option.
- If user selects multiple items/poses, popup box appears showing all poses listed instead of an error message.
- Metadata now considered when suggesting whether pose is G3 or G8 (before it was only based on file path)
- Added new launch script from product root folder.
Usage Tutorial made by Jay Versluis.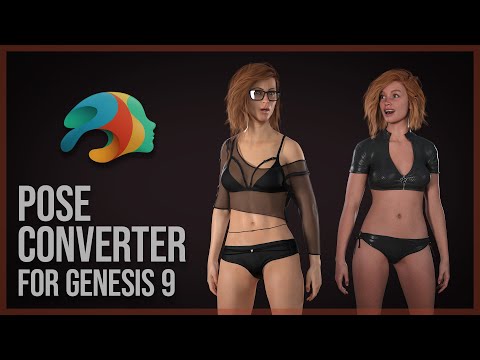 Post edited by Zev0 on